Family & Legal Support | Transition | Leisure & Recreation | Disability Information
Transition Related Resources
Work Ability Utah
http://www.workabilityutah.org/youth/toolkit/toolkit.php
1595 West 500 South


Salt Lake City, Utah 84104
Toll Free (887) 246-9675
Since 2000, the Utah Department of Health in collaboration with other state agencies and organizations has worked to increase the employment and health care outcomes for people with disabilities in Utah. Work Ability Utah strives to link employers in the business community with the qualified workforce of people with disabilities. Goals include increased communication, reduction of barriers, and creation a comprehensive system of work incentives and supports for both the employer and the individual with disabilities.
Division of Services for People with Disabilities (DSPD)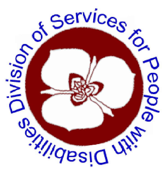 www.dspd.utah.gov
Intake: 1-877-568-0084
State Office: 1-800-837-6811 or 801-538-4200
DSPD provides an array of services for eligible people with disabilities. These services include residential programs such as group homes, supervised apartments, living support and training services, professional parent programs, respite care, and family support. For persons over 22, DSPD provides supported employment services and day training services. DSPD is the main funding source for people with disabilities over the age of 22.
.
150 East Center Street
Provo, Utah 84606
801-374-7724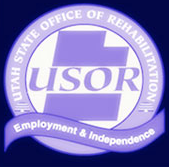 The Division of Rehabilitation Services provides a variety of services to assist eligible persons to become gainfully employed. A rehabilitation counselor will determine eligibility.  The person receiving services must have a handicap to employment caused by a physical or mental disability. Services include vocational training, personal adjustment training, remedial education, vocational assessment, prosthetics, job placement, counseling and guidance.
Social Security Administration (SSI)


http://www.socialsecurity.gov/pgm/ssi.htm
485 North Freedom Blvd
Provo, Utah 84601
801-377-5651
1-800-772-1213
The Social Security Administration directs the Supplemental Security Income program that can be of financial benefit to eligible individuals with disabilities. The SSI program provides monthly payments to individuals over 18 who have: a) little or no income or resources; b) a qualified disability; c) do not work or earn less than a certain amount. Individuals who are eligible to receive SSI may also be eligible to receive Medicaid benefits. Individuals under 18 years may also qualify for SSI benefits, but the income of the parents is normally counted when determining eligibility. Students receiving SSI may qualify for the "Student Earned Income Exclusion" which allows students who work to exclude about $6,000 in earned income when figuring the SSI payment amount.
WIA Youth Services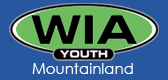 http://jobs.utah.gov/wia/
1550 North Freedom Blvd
Provo, Utah
801-342-2600
WIA Youth Services provides services to qualified students, ages 14-21. Services include paid and unpaid work experiences, tutoring, mentoring, occupational skills training, guidance and counseling, and support services. Click here for a quick overview of this program.
Easter Seals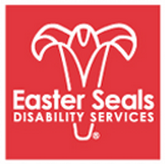 www.easterseals.com
1550 North Freedom Blvd
Provo, Utah
801-342-2662
The unemployment rate among adults with disabilities is nearly 12 times the national average. Two out of three people with disabilities want to work, but have not been able to secure jobs because of accessibility and attitudinal barriers. Easter Seals workforce development services provide an individualized approach to assisting persons with disabilities and other needs to make informed choices and attain their employment aspirations. Easter Seals' approach includes an array of services and supports that ultimately lead to employment. This approach is designed to identify goals, objectives, and planning needs, and providing the supports a person needs to achieve and maintain employment.
Easter Seals can help you determine what might work for you in reaching your employment goals. Contact Easter Seals to learn more about Easter Seals Workforce Development services in your area.
Work Incentives Planning and Assistance Program (WIPA)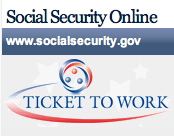 www.ssa.gov/work/wipafactsheet.html
1595 West 500 South
Salt Lake City, Utah 84104
1-877-246-9675
A benefits specialist can provide information to people who are currently receiving Social Security Disability Benefits (SSI/SSDI) on how working may affect their various benefits, such as Social Security Disability, Health Care, Food Stamps, etc.
People First
www.PeopleFirstUtah.org
People First of Utah is part of the self-advocacy movement, an international civil rights movement for people with disabilities. People First of Utah is a self advocacy organization that assists people with developmental disabilities learn how to advocate for themselves, increase their independence and become apart of their community.
MRAU
www.mrau.org
In an effort to help individuals with Developmental Disabilities/Mental Retardation (DD/MR), MRAU has created this resource designed to provide information on available services and the agencies providing them. This information is intended to provide insight into the supports, services, and equipment available for children ages 0-3 years, children 3-14 years, young adults 14-22 years of age, and for adults 22 years and older.
Access Utah Network


www.accessut.state.ut.us
155 South 300 West, Suite 100
Salt Lake City, Utah 84101
1-800-333-Utah
AUI provides statewide referral information concerning people with disability issues.
Ability First
abilityfirstutah.org
491 North Freedom Blvd.
Provo, Utah 84601
801-373-5044
Providing advocacy, independent living services, community integration, peer support, and assistive technology to individuals of all ages and disabilities.
Utah Association for Intellectual Disabilities
www.uaidutah.org
The Utah Association for Intellectual Disabilities (UAID) is dedicated to supporting Utah individuals with intellectual disabilities and their families through self esteem building work skills enhancement, peer interaction, healthy lifestyles and other life enrichment activities.
Central Utah Center for Independent Living
www.uilc.org
The UILC assists persons with disabilities achieve greater independence by providing services which will enhance independent living skills and promote the public's understanding, accommodation, and acceptance of their rights, needs, and abilities. Services include information and referral, peer support, accessible housing information, daily living skills training, advocacy, financial management, transition from high school, adjustment to disability, independent living skills training, educational enhancement, leisure education, and independent living rehabilitation.
Utah Center for Assistive Technology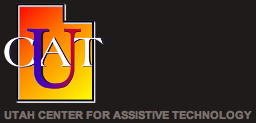 http://ucat.usor.utah.gov/
1595 West 500 South
Salt Lake City, Utah 84104
801-887-9500
UCAT helps people with disabilities and their caregivers select, acquire, and learn to use assistive technology devices.
Wasatch Mental Health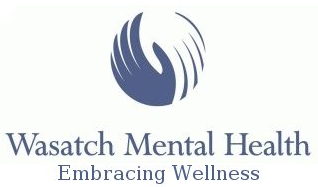 www.wasatch.org
750 North 200 West
Provo, Utah 84501
801-373-4760
Wasatch Mental Health provides services for children and adults with mental illness. These services include day treatment; medication follow-up; psychotherapy on an individual, group, or family basis; residential services; 24-hour crisis services; and adult inpatient services.
211 Info Bank


www.informationandreferral.org
1025 South 700 West
Salt Lake City, Utah 84104
801-887-1226 or dial 211
211 provides information and referral for health, human and community services such as emergency food pantries, rental assistance, public health clinics, child care resources, support groups, legal aid, and a variety of non-profit and governmental agencies.
Medicaid/CHIP 


www.health.utah.gov/medicaid
www.health.utah.gov/chip
853 East 900 North
American Fork, Utah
801-763-4171
150 East Center Street
Provo, Utah
801-374-7750
Families with children with disabilities may qualify for Medicaid, which is a medical insurance program for the entire family. CHIP is a Medicaid insurance program for children only.
Department of Workforce Services


www.jobs.utah.gov
1550 North 200 West
Provo, Utah
801-342-2600
150 East Center Street
Provo, Utah
801-374-7740
This department provides job referral, job placement, training in job seeking skills, vocational counseling, testing services, unemployment insurance, aid to Families with Dependent Children (AFDC), Food Stamps, Medicaid, and referral to Job Corps. Job Corps is available for students ages 16-22 and provides vocational, academic, and social skill training in a closely supervised residential environment. Over 25 vocational trades are offered and high school diplomas are issued for students meeting graduation requirements. There is no cost to the family. Job Corps offers intense vocational training, counseling, medical, clothing allowances, and some pay.
Family Literacy Center
www.flcinc.org
Family Literacy Centers assist families and individuals to effectively read, write and communicate in English with one-to-one tutoring assistance from trained volunteers, teachers, and parents.
UVU Accessibility Services


www.uvu.edu/asd/
800 West University Parkway
Orem, Utah 84058
801-863-8747
Students with qualified disabilities may be eligible to receive accommodations and assistance services at UVU. Services include sign language interpreters, readers and test proctors, textbooks on tape, tutors, vocational interest and aptitude testing, note-taking services, personal and career counseling, assistance with job placement, and accommodated testing services.