Family & Legal Support | Transition | Leisure & Recreation | Disability Information
Leisure & Recreation Resources
Utah Special Olympics
www.sout.rog
www.specialolympics.org


243 East 400 South, Suite 111
Salt Lake City, UT 84111
1-800-772-1589
1-801-363-1111
Special Olympics provides opportunities to participate in a wide variety of sporting events and athletic activities throughout the year for persons with disabilities.
Mya's Teaching Moments
www.myasteachingmoments.com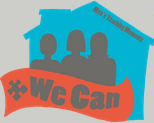 Serving in Utah and Salt Lake Counties
[email protected]
303-522-3754
Private Respite Care – "supporting social skills in everyday activities while providing a safe and accepting environment." Every moment can be a teaching opportunity. My goal is to provide your loved one with life skills while providing you with the peace of mind that they are in an experienced, safe and accepting environment. I provide guidance and support in social interactions while giving real-world experience in grocery shopping, meal preparation doing laundry, leveraging technology (including the internet), and daily exercise. I would like to invite your loved one into my home to work on these essential skills as they interact with my family, extended 4 legged family, and in the community.
Special Ability Dream Team

http://www.specialabilitydreamteam.com
The Special Ability Dream Team is a support group for the parents of special needs children. Our goal is to provide an awareness of the opportunities which are currently available for our "specially-abled" children, and to create the opportunities that are yet to be dreamed. We believe, that if given the chance, these special kids will be able to live their dreams, and fulfill their highest potential. We believe that we can empower our children by actively seeking opportunities for: employment, social interaction, increased independence and even housing opportunities. We welcome parents of special needs children to join us, and together we can make our kids dreams come true!
PALS
[email protected]
Stephanie Brucker is in charge of a performing arts group for people with disabilities. For more information she can be reached via email or at 801-492-9114.
Camp Kostopulos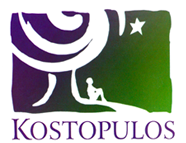 www.campk.org
2500 Emigration Canyon Road
Salt Lake City, Utah 84108
801-582-0700
The Camp's mission is to provide outdoor and community programs for children, teens, and adults with mental and physical disabilities which are designed to encourage personal growth, mainstreaming, and a healthy lifestyle through leisure, education, social integration, and skill training. Activities include swimming, horseback riding, ropes course, boating, water skiing, backpacking, arts and crafts, photography, outdoor camping, etc.
RAH – Recreation and Habilitation Services
www.rahservices.org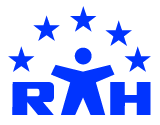 815 North 800 West
Provo, Utah
801-374-8074
RAH provides recreation and leisure training and activities for people with mental and physical disabilities. Activities include swimming, dancing, bowling, Special Olympics, Date Night, Teen Night, and much more. RAH will provide transportation.
The Guided Tour, Inc.
www.guidedtour.com
215-782-1370
Supervised travel for persons with developmental challenges and/ or intellectual disabilities.
Special Need Mutual
www.ldsability.org/programs/mutual
Special Needs Mutual is a program where a number of stakes in a region organize a weekly activity night for youth and/or adults with disabilities. Sometimes these are associated with a scout troop for scouts with disabilities.