Family & Legal Support | Transition | Leisure & Recreation | Disability Information
Family and Legal Support Services
Disability Law Center
www.disabilitylawcenter.org
205 North 400 West


Salt Lake City, Utah 84103
1-801-363-1347
1-800-662-9080
The Legal Center assists parents and individuals with disabilities in their efforts to obtain the benefits and rights to which they are entitled. They also provide information regarding guardianship and competency issues.
Guardianship Associates of Utah


www.guardianshiputah.org
320 West 200 South
Salt Lake City, Utah 84101
801-533-0203
This agency provides assistance in sorting through the issues and process of guardianship. Guardianship Associates will discuss the pros and cons of obtaining guardianship over adult children.
Utah Parent Center
www.utahparentcenter.org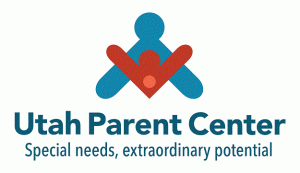 230 West 200 South Suite 1101
Salt Lake City, UT 84101
Maria Wiscombe (Parent Consultant Serving ASD)
[email protected]
English Line: 801-592-3412
Spanish Line: 801-272-1067
The Parent Center provides educational services to parents of students with special needs. They serve as an important resource for gaining information in a variety of transition areas of parental concern.