Upcoming in

May
May 4 – Teacher Appreciation Day
May 21 – Senior Activity Day (All-Star Bowling)
May 24 – Movie Day
May 25 – ATEC graduation 
May 26 – Spirit of the Eagle assembly
May 27 – Last day of school – yearbook, short day (8-9:30 AM)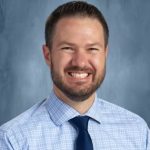 ATEC Seniors and parents,
With graduation coming up at the end of this month, we wanted to share some information with you. Our ATEC graduation will be held at the American Fork High School Auditorium (510 Caveman Blvd, American Fork, UT) on Tuesday, May 25 at 4:00 PM. If masks are worn, we will be able to use the full capacity of the auditorium (please limit guests to 20 people or less per graduate).
If you have not already submitted photos for your graduate, please submit them today. Please plan on around an hour and a half for the graduation ceremony. At the end of the event, students will be able to keep their tassels and graduate photos.
The entrance to the auditorium is on the South-side of the American Fork High School campus.
We will send you more information as the date gets closer. We are excited for our graduates – they have worked hard for this moment!
Please let me know if you have any questions.
John Hughes
Mission: To create a safe and supportive environment where transition students learn skills to navigate and access their individual lives.