Office Hours are 7:30-3:00 Monday through Friday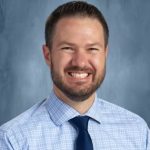 ATEC Update:
– School Community Council (SCC) 
We would love for you to serve in the ATEC SCC! We meet once a month (usually on the first Wednesday of the month at 11:00 AM) for about an hour to discuss the educational needs of our students and how to use Land Trust funds to support those needs. Please email or call me (801-610-8186) if you are interested. 
This document is ATEC's annual calendar 
Upcoming Calendar
Sep 6 – No School Labor Day
Sep 8 – ATEC SCC Meeting (11:00 AM)
Sep 29 – Parent-Teacher Conferences (5-7 PM)
Mission: To create a safe and supportive environment where transition students learn skills to navigate and access their individual lives.