Upcoming in

April & May
April 21 – Secretary Appreciation Day
April 19-23 – Spirit Week
April 23 – Prom
May 4 – Teacher Appreciation Day
May 21 – Senior Activity Day (All-Star Bowling)
May 24 – Movie Day
May 25 – ATEC graduation 
May 26 – Spirit of the Eagle assembly
May 27 – Last day of school – yearbook, short day (8-9:30 AM)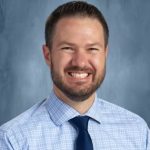 There are a few exciting things coming up next week!
1. We will have Prom at the American Fork Amphitheater (851 E 700 N, American Fork, UT 84003) on Friday, April 23rd from 6-8 PM. Tickets are $5 per person and can be purchased at ATEC's front office. We will still have to follow school mask protocols and check symptoms. We will offer a full refund for those that cannot attend because of symptoms. If your student will need assistance for physical or behavioral concerns, please make sure that someone is there to assist them (those at Prom to assist students will not have to pay to get in) – we will have a limited staff at the dance.
2. Next week is spirit week! The ATEC student council has created a fun week of dressing up. Monday – Tropical Day; Tuesday – Super Hero Day; Wednesday – Wacky Tacky Day; Thursday – Class Color Day; Friday – ATEC Spirit Day. The class with the highest percentage of participation will win the ATEC class trophy!  ATEC Spirit Week Flyer .pdf
Mission: To create a safe and supportive environment where transition students learn skills to navigate and access their individual lives.