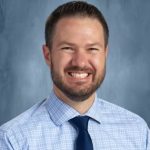 ATEC Parents, students, and staff,
You should have received an email this morning from the district giving information on two changes for secondary schools starting in term 2. Because of your efforts in keeping our COVID counts low, we will not have to switch to a 4-day in-school week! Here are the changes that the district sent and how they will affect ATEC: 
1. A secondary school change to a Monday, Tuesday, Thursday, Friday in-school schedule with Wednesday set aside for online support and school sanitizing. Because our COVID numbers have been so low, we do not have to make this switch! We will continue to have a Monday through Friday in-school schedule unless our COVID counts necessitate a change. This also means that we will attend school on October 20th and 21st.  
2. Change in quarantine procedures. In the past, anyone exposed to a person with COVID was automatically quarantined for a 14 day period from school. The state has just approved that a person who was exposed to someone with COVID can now get a COVID test on day 7 from the time that they were exposed and if that test comes back negative and they aren't showing any symptoms, the student or staff can return back to school! We estimate that this will shorten the school quarantine period by about 5 days for those that have no symptoms and get a negative COVID test! 
Thank you for your efforts to keep our students and staff safe! I hope that you have a fun and safe Fall Break next week! 
Sincerely, 
John Hughes
Mission: To create a safe and supportive environment where transition students learn skills to navigate and access their individual lives.